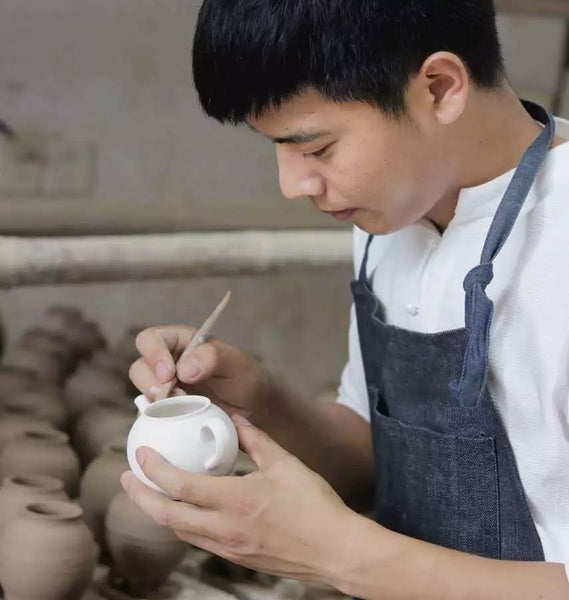 Liu Xinglong is a Jingdezhen-based potter , specializing in wood firing for more than 10 years,

 

in which time his original partners all left him and quit all what they have done. Nevertheless he devoted himself into his ambition and passion all along, building his own filed of pottery today.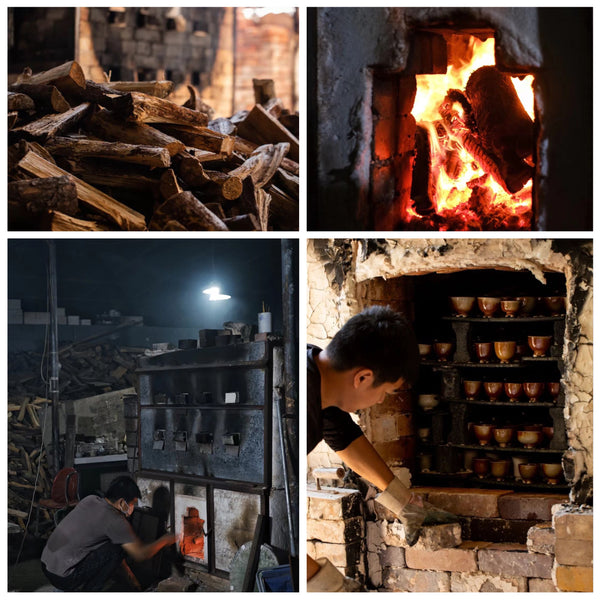 We still remember our first impression on Liu when we were directed to his wheeling studio. He looked considerably moderate and good-natured. When asked how he survived from the hard time in the early career, he just smiled and told us "actually I had no exact idea how I could make it but I am sure that I can't  live without my hands throwing the wheel since I set down to do it".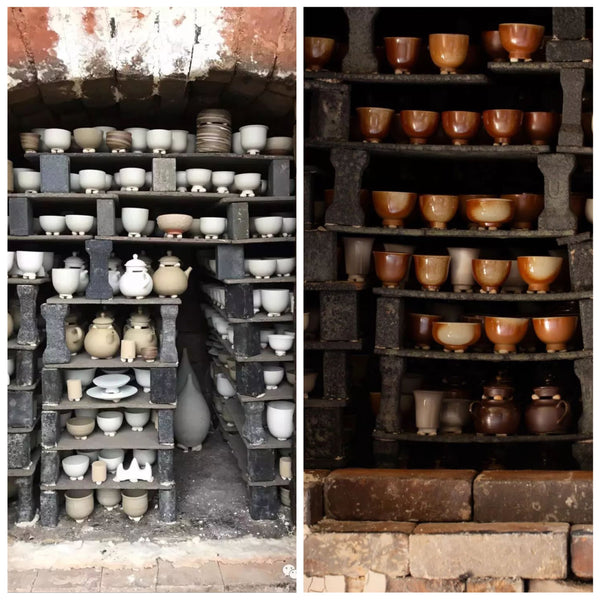 Liu's works are admired for their spectacular and surprising color as a result of a decade focusing on his fingertips surely . He doesn't use any additional glaze before moving the crafts into a kiln as he really appreciates and embraces how the fire and ash dance free with the clay ,no more artificial interference. When we are shown around his studio with some of his previous works lined in the shelves, surprisingly we couldn't see big differences among them. Then we gradually realized that Liu was trying to slow down the work ethic as much as possible so that he would be able to take more details into account, like trimming the spout ,the lid and other small pieces. It makes sense that your experience will leave nothing to wish for while using all his crafts.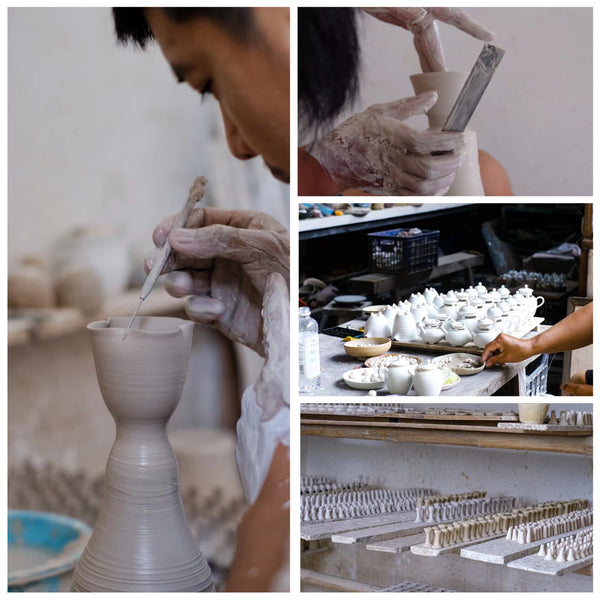 Like most of dreamers, there are certainly some moments Liu doubted himself whether he was the right person to move it on .But eventually all the frustration was just beat on by the mindfulness and calmness which he learned and valued most over decades of siting down to the wheel. Within the day and day routine, like repetitive and backbreaking sawing, splitting, and stacking wood and overnight firing ,he still moves forward with passion embracing the beginner's mind even when studying at an advanced level. 
check here to see his works in our shop.